I'm Traveling To Northern Ireland - What Should I Do?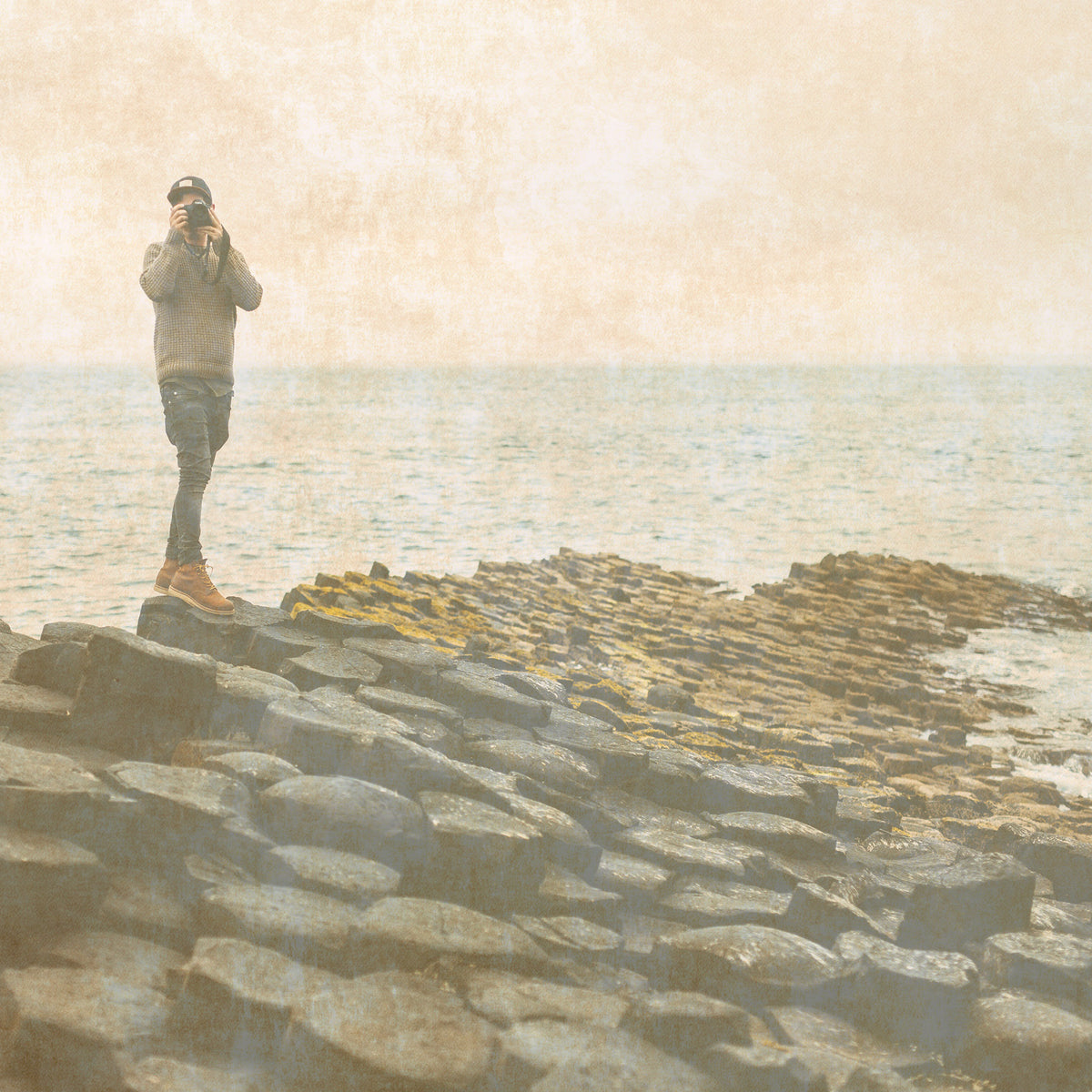 I'm Traveling To Northern Ireland - What Should I Do?
It's about this time of year every year where we get inundated with the same question: "I'm traveling to Northern Ireland— what should I do?" So we finally decided to compile a list of our top favourite places to frequent when we're home or hanging out. You might notice this list is at least sixty percent places to eat, because well, we love food. And we're here to disprove the misconception that so many of you folks seem to have that the UK doesn't have good food! Don't count us out until you've tried one of these places and then gone for a walk along the coast. Pretty sure life doesn't get any better.

So without further ado: the official Rend Collective Guide to Northern Ireland!


FOOD/ COFFEE

Haptik (Newtownards) - a short drive out of Belfast will bring you to one of our all time favourite coffee shops and eateries, and the town Chris grew up in! Amazing coffee and the chef Kenton keeps the menu rotating seasonally. Order the sausage rolls and thank us later (vegan ones are good too!)

Hadskis (Belfast) - in the heart of the Cathedral Quarter sits Hadskis. Amazing food and great if you're staying in the city.

Avoca (Belfast) - Looking for a quick lunch between walking around the city? We always some how end up at Avoca for some soup and a scone. It's just what happens.

Established (Belfast) - Probably our favourite coffee shop in Belfast. Consistently winning all sorts of barista awards and making delicious food too. Nestled in the Cathedral Quarter and the best cortados!

Bullit Hotel (Belfast) - Whether you choose to stay here or are just stopping through this lovely hotel's lobby cafe, it's a good time. Right in the heart of Belfast, walking distance from most things.

Made In Belfast (Belfast) - Just down the street from Established Coffee is a long time favourite of ours. Some good Irish cooking!

Edo (Belfast) - Looking for a fancier night out? We've gotcha covered! Edo is scrummy and we have dreams about the pasta.

General Merchants - Has a couple locations around Belfast, and is a great shout if you're looking to get some brunch before hitting the road up north to see the coast. Everything on the menu is yummy but especially the Breakfast Manwich. Open for dinner too though!

Oh Donuts (Belfast) - Because who doesn't need more donuts in their life? The answer is we all do. We all do. Especially Sully.

Muddlers Club (Belfast) - Get yourself to the Muddlers Club. Just do it.

Bubushka (Portrush) - First go check out their Instagram page, then tell us you don't want to enjoy a cup of coffee by the ocean. A must, every time we're up north. Also Portrush is a stone's throw away from where we played a show to zero people. As in, zero people showed up. We played anyway.

Ramore (Portrush) - Cheap, cheerful, DELICIOUS and the best place for dessert maybe in the universe? We always find ourselves getting the burger and finishing the night with a little banoffee pie before rolling ourselves out the car to make the drive home.


TOURIST THINGS

These are listed as "tourist" locations because they're what show up if you Google things to do in Northern Ireland, but that doesn't mean we don't end up at them ourselves. Even after a lifetime of living in Northern Ireland, these places still fill our hearts with wonder.

Greyabbey —  A few miles down the road from the town Chris grew up in is a village called Greyabbey, named for the monastic abbey located there along the lough. The ruins are in beautiful condition and it's beautiful place to walk around before visiting the local pub down the road for some fish and chips!

Carrickfergus Castle — a fun stop to tour an intact castle just outside Belfast in the town where Ali grew up! Also be sure to stop and get some Maud's ice cream before you leave for a Norn' Irish special: Pooh Bear's Delight!

Mourne Mountains — The Northern Irish landscape was the inspiration for the Narnia series by C. S. Lewis and when you visit the Mourne Mountains it's easy to see why. Mountains that cascade into the sea, with wooded glen walks throughout. Not one to miss.

Giants Causeway — One of the natural wonders of the world, you can't miss the Giants Causeway. We still find ourselves visiting this spot on the north coast regularly. Pro tip: if you've got the time to do the whole walk you'll lose most of the tourists and get to the top of the cliffs for an incredible view!

Dunluce Castle — These castle ruins capture us every time. Right on the cliff, with insane views of the coastline. Also the site of a few Rend Collective photoshoots…



LOCAL THINGS

Belfast Zoo — If you're traveling with kids (I know you're thinking, "Who would do that?!" :P ) we've got a lovely wee zoo on a mountain outside the city.

Bangor Marina — Bangor is home for many of us and nothing really says "you're back from tour" like a walk along the marina. This marina and coastal walk is also where Chris and Gareth trained for the marathon and where a lot of our ideas for Homemade Worship for Handmade People were born.

Srabbo Tower — In Newtownards atop on hill is a tower castle with a lovely walk around it and view of the lough. We're all about those views.
---
← Older Post Newer Post →